Jen Couldrey is a champion for social responsibility in business. As the Executive Director of The Upside Foundation of Canada, Couldrey is leading the movement to embed giving back into the Canadian tech and innovation community. Through Upside, early-stage, high-growth companies donate equity (typically stock options), which convert to cash for their charity of choice. Couldrey has grown the organization from 50 companies pledged to over 200. She has built the organization's reputation with partnerships with top Canadian incubators, accelerators and investors, and is driving the conversation around social impact.
Prior to Upside, Couldrey worked in corporate social responsibility consulting, helping Canada's largest companies measure the social and business impact of their community investments. Prior to this, she worked in Deloitte's Human Capital Consulting practice. She has also worked with a local women's group in Kenya to establish a sustainable business model for a health-focused entrepreneurial venture through Western Heads East.
Couldrey comments frequently in the press and at industry events about technology and giving back, having been covered in publications and events such as The Globe and Mail, Betakit, Elevate Techfest and SaaS North. She is very active in the community, serving as the Vice Chair on the Board of Directors for Future Possibilities for Kids, on the SickKids Tech & Innovation Advisory Council, and as an Expert Advisor for The Big Push, an accelerator dedicated to propelling female founders forward.
Couldrey has been recognized as one of the Top 100 Most Powerful Women in Canada, Top 30 Women Making a Difference in Tech by Ryerson DMZ, a Corporate Knights Top 30 under 30 Sustainability Leader, and as the 36th most connected person in Toronto's tech community.
Jen Couldrey, HBA '10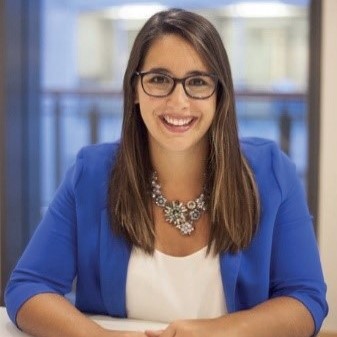 Executive Director, The Upside Foundation