Shaherose Charania, HBA '04
Shaherose Charania, HBA '04
Shaherose Charania is an entrepreneurial leader who has built companies, a brand, and a movement that enabled thousands of women to follow their entrepreneurial passion.
Charania is currently Senior Director at Valiant Labs, Nike's business incubator. Throughout her career, she has launched and led 12 different technology products, worked across 3 venture-backed startups and consulted for early-stage teams. As CEO & co-founder of Women 2.0, Charania led a movement of change in the technology industry. Women 2.0 was the first media company for women founders in technology. She designed an inclusive ecosystem allowing founders to connect with investors through networking events and startup competitions.
As founder & CEO of Founder Labs, the industry's first Lean Startup incubator program, she developed programming to support founders from idea to investor pitches.
Through this work, Charania reached over 1 million female founders around the world and more directly supported a portfolio that has collectively raised more than $120 million to date or been acquired by companies such as Yahoo!, Wiley, OpenTable, TripAdvisor, One Medical, Twilio and AdRoll.
Charania sits on the board of Good World Solutions (technology solutions enabling emerging market factories to be more connected, safe and equitable) and on the Advisory Board of Republic.co (an AngelList sister company).
Shaherose Charania, HBA '04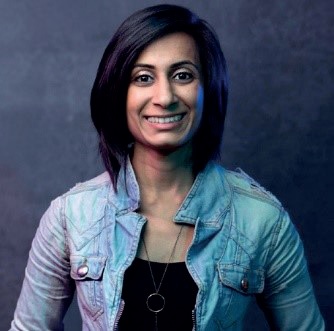 Senior Director, Nike Valiant Labs