Morrissette Institute for Entrepreneurship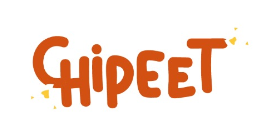 Do good, taste good. Chipeet is on a mission to bring sustainable, delicious, West African inspired snacks to the North American market.
You may be asking yourself, but what exactly are these snacks? Chipeet's leading product is plantain chips, offered in a variety of flavours including jalapeno (who doesn't love a little heat), suya (West African peanut and chili flavour – a must try), and chocolate (for those who prefer the sweeter things in life). Regardless of your taste preference, Chipeet has a plantain chip that will shock your taste buds in all the right ways.
Why plantain chips? It's simple: they're delicious, they're satisfying, and they're a healthier alternative to the traditional chips on the market. With less fat and calories per serving compared to potato or root vegetable chips, you can feel good about what you're serving yourself and your family.   
Chipeet is inspired by the childhood roots of our Nigerian founder, who fondly remembers having plantain chips as an everyday snack growing up. What he didn't know then is that each year farmers can lose up to 20% of their plantain harvest, as weak infrastructure make transportation and shipping difficult. Simply put, loss of crop equals lower revenues for the farmer.
Chipeet is setting out to change this, with a mission to end plantain waste and in turn increase farmer's income. By exclusively partnering with West African Farms and donating 5% of gross profits to farming communities in West Africa, Chipeet can make a tangible impact on the farmers, their families, and the local communities. Through these efforts, Chipeet's goal is to improve the income of farmers by at least $400 annually – enough to pay one year's rent or send two children to university.
That's a lot of impact in a small plantain chip, don't you think?
Chipeet is a finalist at Western Angels' Demo Day on April 30, 2021.