Erik Mikkelsen is currently the President & CRO of Stealth Monitoring, a 1,800+ person high-tech video surveillance company, and Managing Partner of Auxo Management LP, a private investment firm he co-founded in 2010.
Prior to Stealth and Auxo, Mikkelsen gained professional business experience in private equity, investment banking, and start-ups. Throughout his career, he has worked on over $30 billion of executed transactions, ranging in size from under a million dollars to several billion. Mikkelsen was previously in the acquisitions group at Regent Properties, a real estate private equity firm in Los Angeles. Prior to Regent, he was an investment banker in the Leveraged Finance Group at Barclays Capital in New York. Before moving to New York, Mikkelsen co-led the Business Development department of Ink Media, a new media development company he co-founded.
Mikkelsen graduated with Distinction from the Ivey School of Business at the University of Western Ontario, where he received his Honours Business Administration (HBA). In 2014, Mikkelsen was the co-recipient of the Ivey Emerging Leaders Award for Entrepreneurship and in 2018 was the recipient of the Class of 2006 Ivey Entrepreneurship Ambassador Award. He is currently the Vice Chairman of the Entrepreneurship Council for Western University, an Advisor for the Western Alumni Angels Network, and a member of the Advisory Board for Ivey Business School. He also completed Executive Education focused on Artificial Intelligence for Business at the MIT Sloan School of Management and MIT Computer Science and Artificial Intelligence Laboratory (CSAIL).
Mikkelsen is an active investor and advisor in several start-ups and is an active community volunteer. In 2013 he co-founded CAMH Engage, a group of professionals focused on strategy and fundraising initiatives in support of the Centre for Addiction and Mental Health (CAMH) Foundation. He is also a member of YPO (Young President's Organization) and has lectured at business schools in Canada and the United States. Mikkelsen was born in London, England and grew up in Western Canada where he was ice hockey and lacrosse player.
Erik Mikkelsen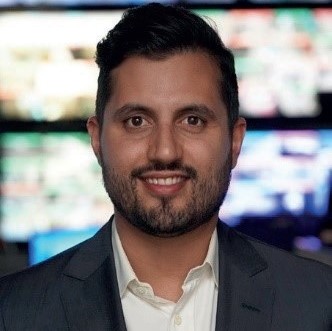 President & CRO, Stealth Monitoring; Managing Partner of Auxo Management LP