Applications Close: April 7, 2023 at Noon -- 12:00 p.m. (EST)
Program Starts: September 2023
Founders Program at a Glance 
Entrance into the Founders Program is awarded to a full-time second-year entrepreneurial student at Western University or an Affiliated University College. The award recipient must have a desire to be entrepreneurial in their chosen field. Students that demonstrate high engagement with entrepreneurship activities at Western University, and are academic achievers, are encouraged to apply. A total of 10 students will be selected every year for the Founders Program.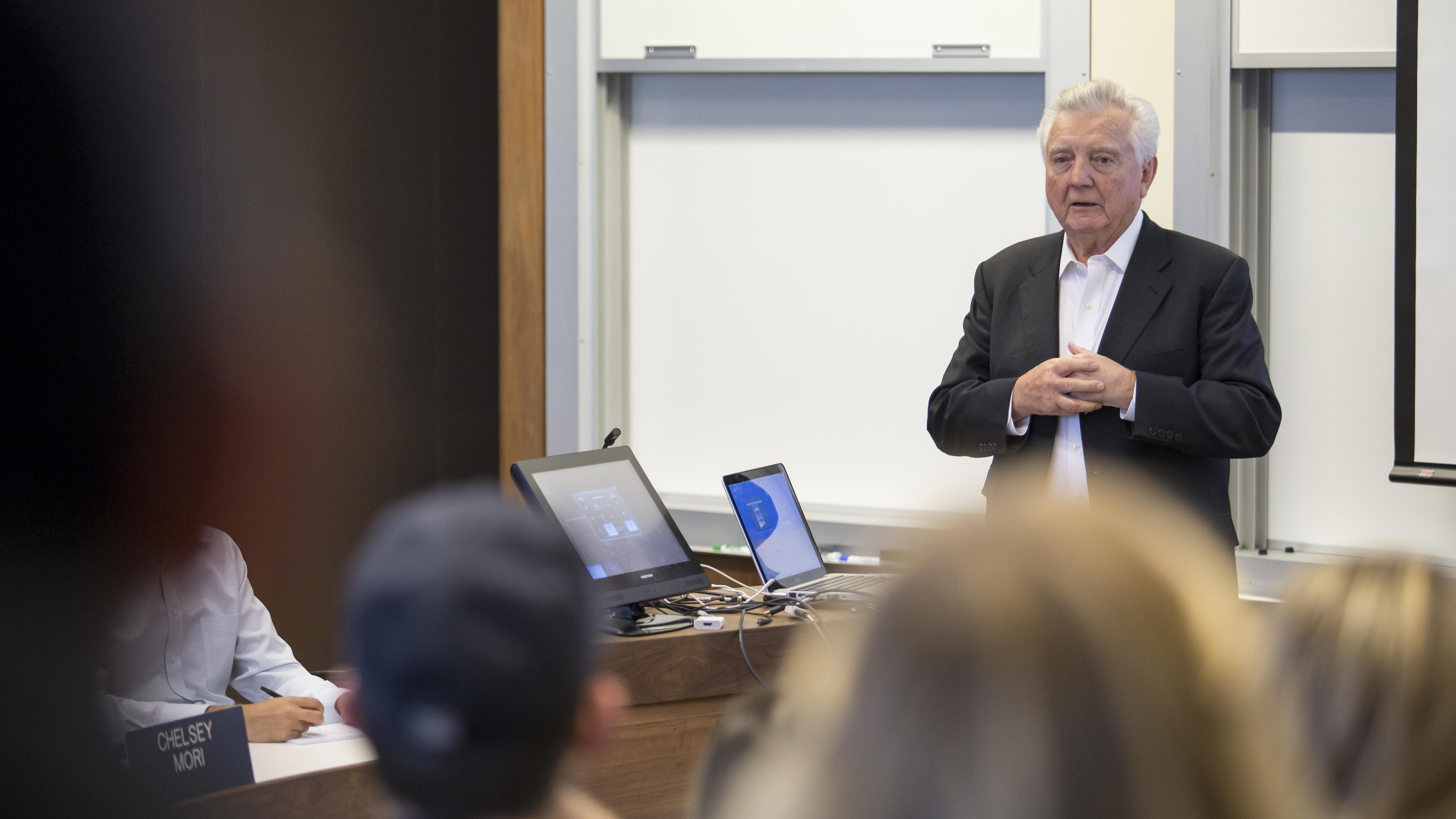 ✔️ Mentorship 
Our Founder Program participants gain exclusive access to some of Western's top alumni as mentors. These mentors can help you learn how to navigate the many different challenges entrepreneurs face when starting (or growing) a venture.
Every participant in our program is matched with a qualified mentor by hand, based on their needs, skills, and personalities. We offer an engaging introduction session during which the Founders Program participants and mentor are matched and work together over the course of a year to develop a beneficial relationship.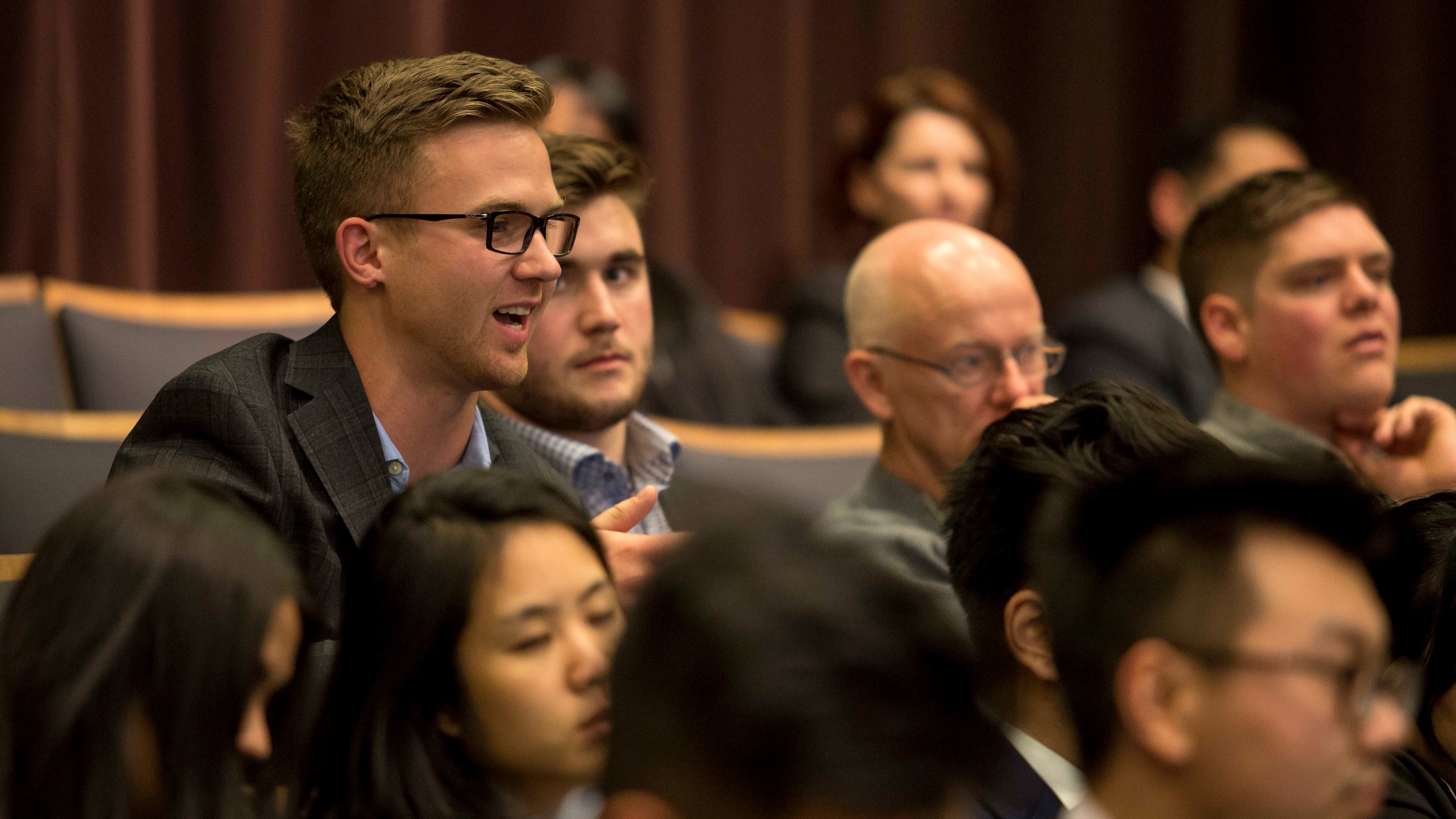 ✔️ Education 
The education taught in the Founders Program is a pathway that helps develop the next generation of entrepreneurial experts. We accomplish this by teaching each student the foundations on which they can build a thriving enterprise. This entrepreneurial education is also transferable and can translate to all aspects of one's career. 
Move your thinking from...
"I want to be an entrepreneur, but don't know where to start." 
... to ... "I can succeed as an entrepreneur, I know how to do it."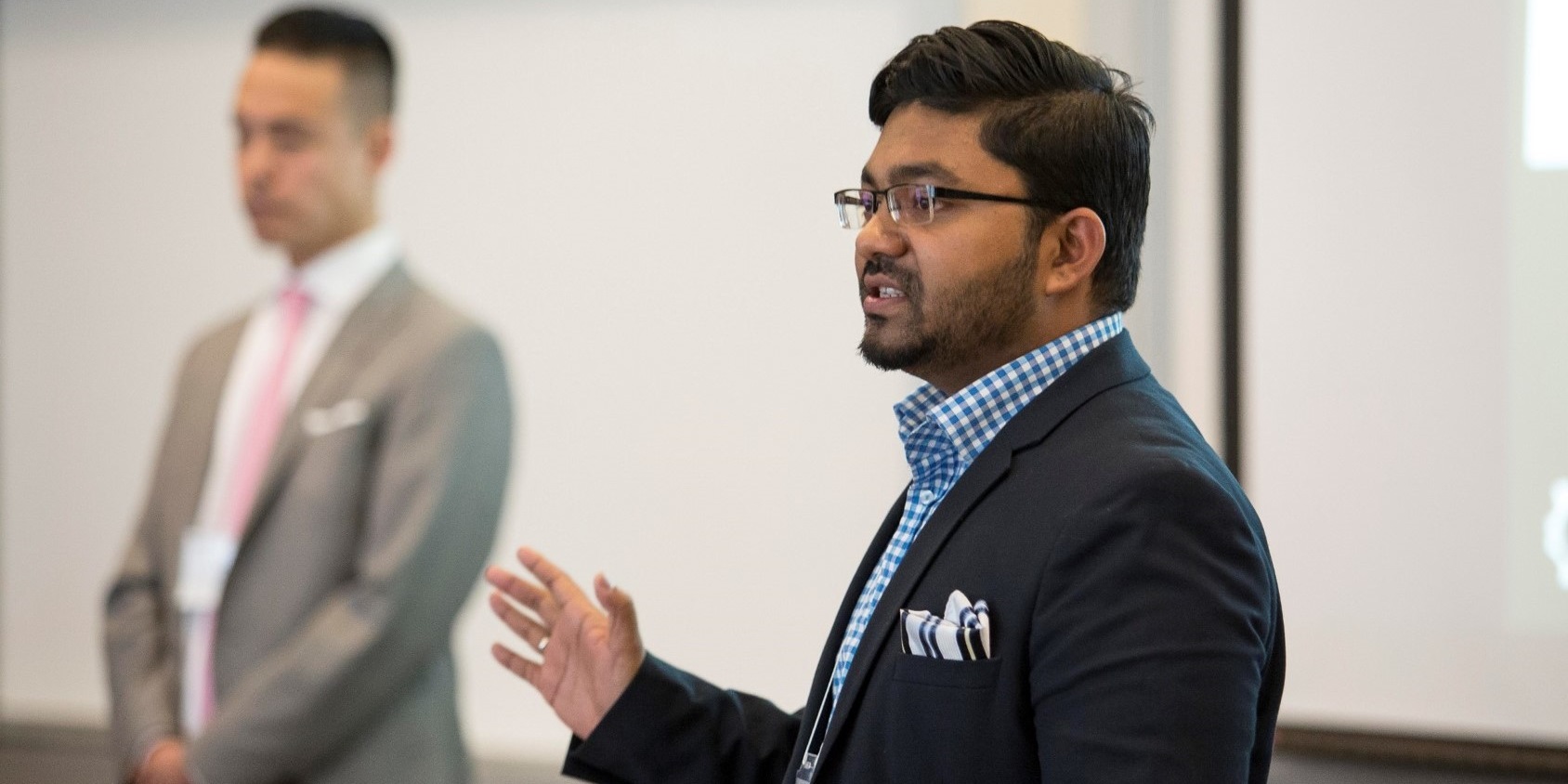 ✔️ Leadership 
As part of the Founders Program, each participant is given a leadership role within the Morrissette Institute for Entrepreneurship supported by the Institute staff. Roles and responsibilities include marketing, events, outreach, advisory services and more. Throughout each year, Founders work together within committees towards a common goal where participants can develop valuable skills and have a strong impact on the entrepreneurial community at Western.
Total Award Value
$20,000 (CAD) distributed over three years.
This monetary award will be deposited each year into a student account to offset tuition costs. 
Year 2, Value: $5,000 (CAD)
Year 3, Value: $5,000 (CAD) 
Year 4, Value: $10,000 (CAD) 
Field of Study & Total Awards:
Open to all full-time second-year students with a passion for entrepreneurship.
Students must be enrolled full-time at Western University or an Affiliated University College.
We accept ten (10) students into the Founders Program each calendar year.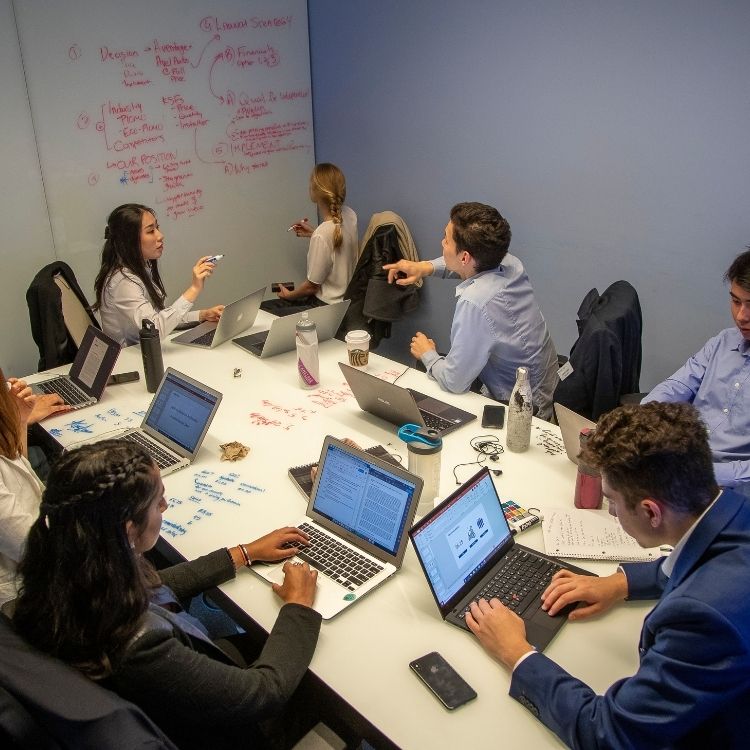 ⏰ Eligibility & Time Commitment
You must be a full-time second-year student to apply. Award recipients are expected to participate in all established Founders Program activities and events, both virtual and in-person.
The time commitment of this program is approximately 15-20 hours per month. The program runs over eight months, from September to April each school year. A selection committee determined by the Morrissette Institute for Entrepreneurship will select the winning program participants. The program is scheduled to begin in late September 2023. 
This award will continue into Years 3 and 4, provided that the student maintains participation in the Founders Program. If any recipient fails to qualify to continue receiving the award, another student from the same year will be selected as a replacement. 
📅  Mark Your Calendar
We accept ten students into this program each school year. Keep an eye out for these important dates associated with our application. 
Get help with your application.
On September 6, we hosted an introductory webinar to anyone interested in learning more about the Founders Program. Discover the program requirements, program perks, and get tips on how to complete your application. We strongly encourage you to watch this video to increase the likelihood of a successful application.


Watch the recap here ➡️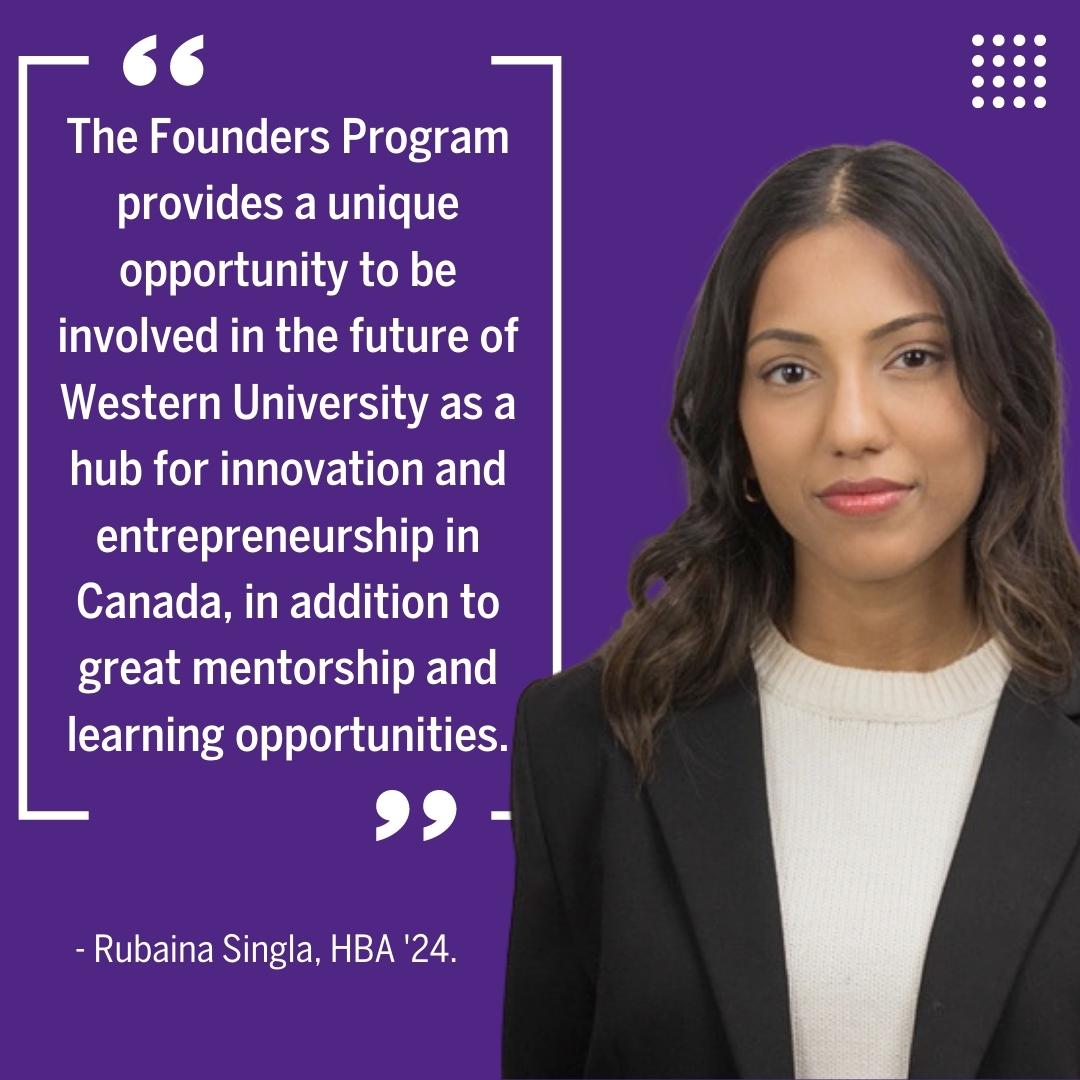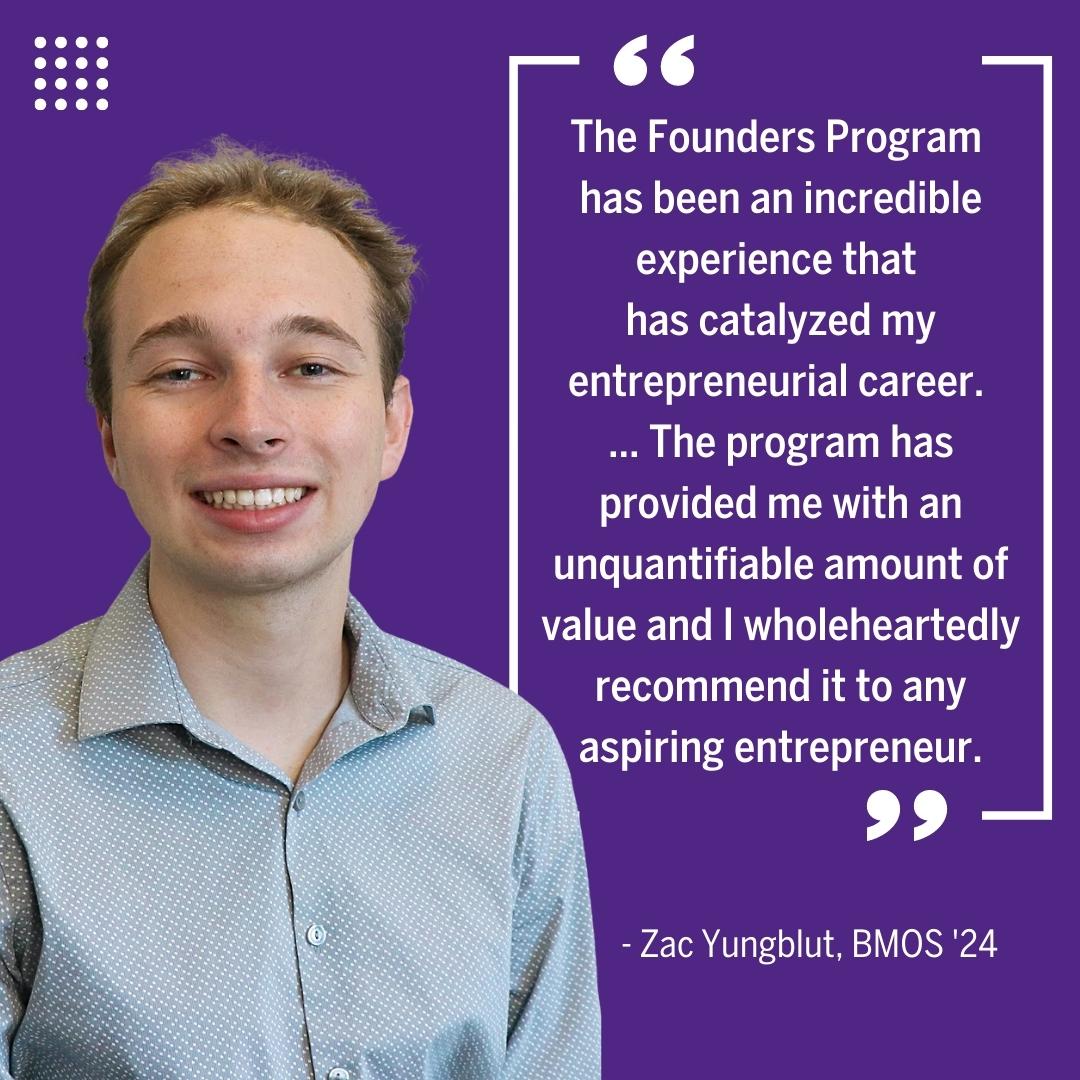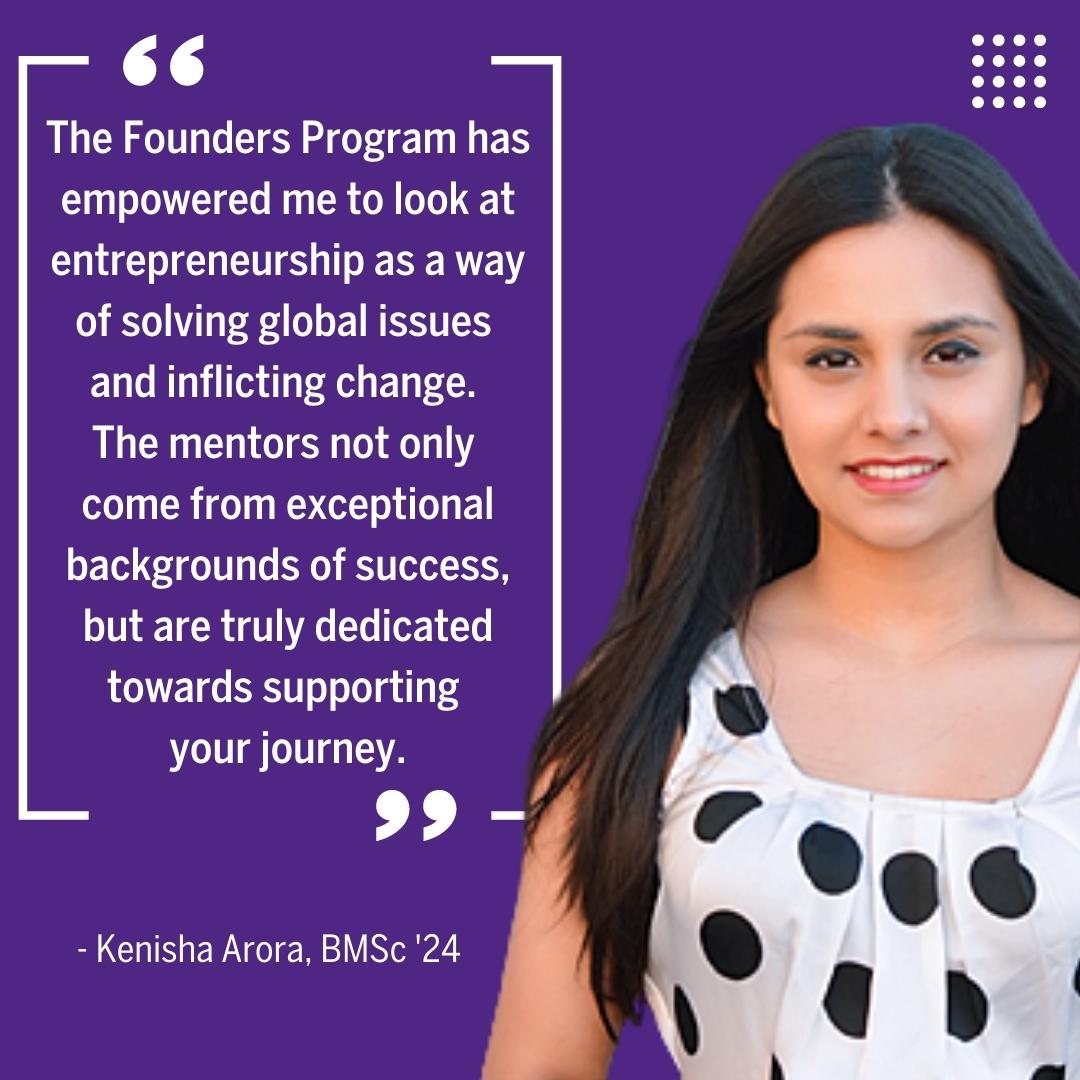 Awards for the Founders Program were made possible by the following generous donors:
 The Dobson Foundation  |   Kevin Sullivan  |  Ronald D. Schmeichel  |  Sabourin Family Foundation  |  In Memory of Paul Woolford.