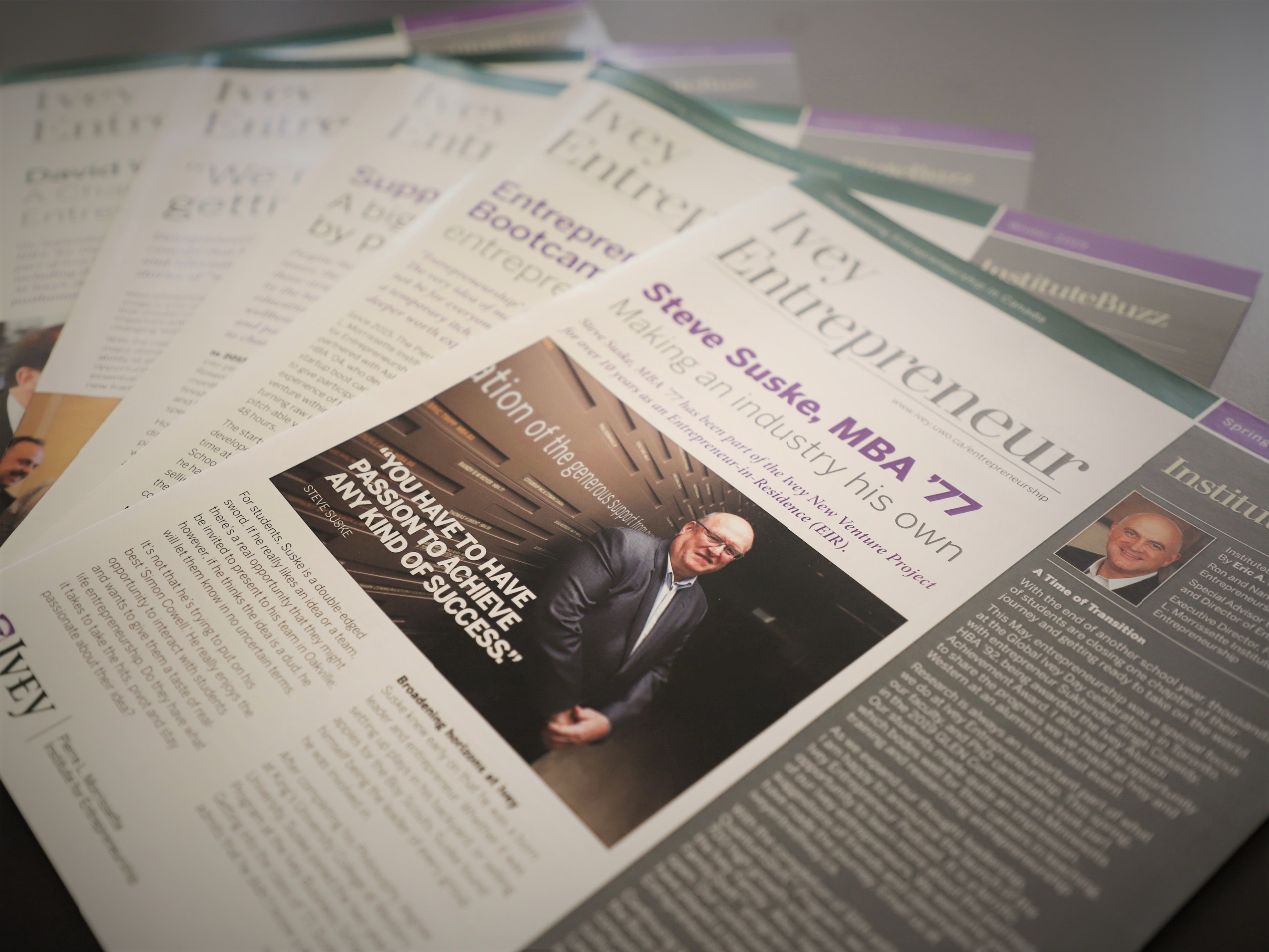 The Entrepreneur Newsletter
The Entrepreneur Newsletter is released three times annually and highlights entrepreneurship research by Western faculty, high-profile student and alumni entrepreneurs and Institute initiatives and events.
Alumni Gazette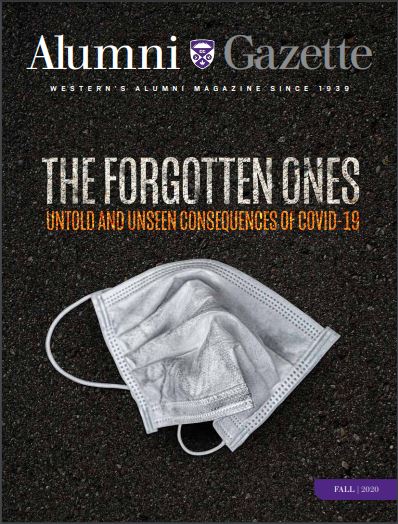 The Western Alumni Gazette is an award-winning alumni magazine that we write, edit, and publish once a year. Sent to more than 220,000 alumni, the Alumni Gazette provides provocative, entertaining, and thoughtful news and features about Western, its people, and its alumni.
Intouch Magazine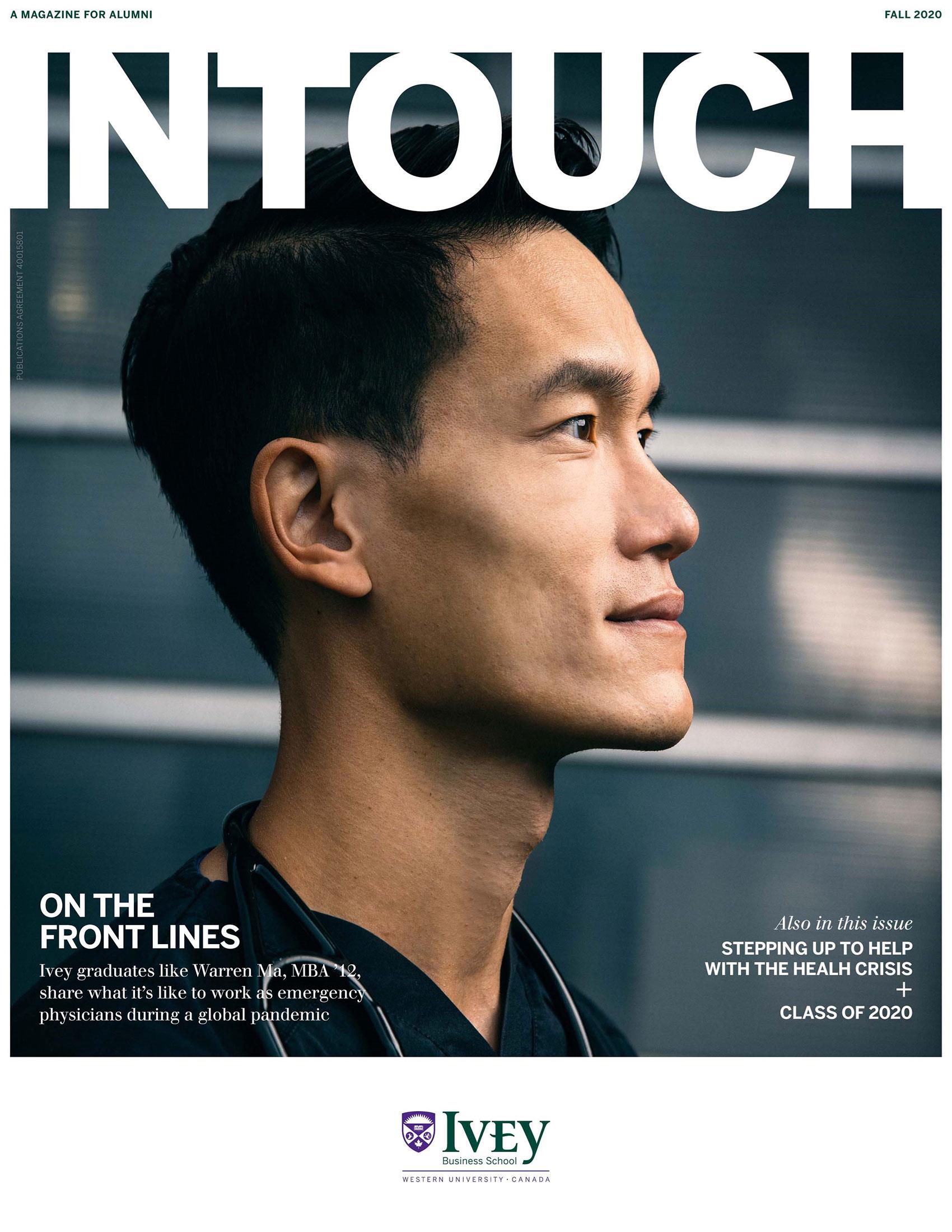 Intouch alumni magazine is distributed twice a year. Published by the Advancement Department, it provides readers with School news, Ivey Alumni Network updates, class notes, faculty research, and the accomplishments of a broad array of alumni.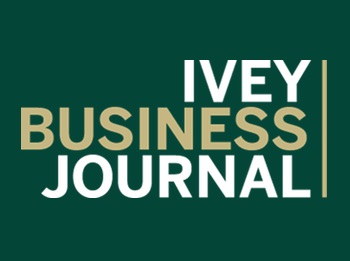 Ivey Business Journal
Ivey Business Journal is a resource for business professionals and students read in more than 150 countries by an audience primarily comprised of C-suite executives, corporate directors, managers and academics.