John M. Thompson, BESc '66, LLD '94
John M. Thompson, BESc '66, LLD '94
John M. Thompson is the Retired Executive Vice-Chairman of the Board of the IBM Corporation, where he had oversight responsibility for worldwide technology, manufacturing and business strategy.
Thompson began his IBM career in Canada as a systems engineer in 1966. He held a variety of management jobs, before being elected Chief Executive Officer of IBM Canada in 1986. In January 1991, he moved to the USA, charged with developing IBM's strategy for entering the services business. Subsequently, he ran IBM's worldwide computer hardware business and IBM's software operations before being elected Vice Chairman of the Board.
He served as Chairman of the Board of TD Bank Financial Group from 2003-2011 and is a director of Thomson Reuters Corporation and Vice Chairman of the Supervisory Board of Philips Electronics NV. He is Vice Chairman of the Board of the Hospital for Sick Children and a director of the Atlantic Salmon Federation. Thompson served as Western's Chancellor from 2008-2012. He is a previous director of the Conference Board of Canada and the Canadian Council of Chief Executives. He served on past Premier of Ontario's Councils for education reform, human resources reform and industrial policy, as well as on the Canadian Council of Academies task forces on Business Innovation in Canada and on The Digital Economy.
In addition to his Western degree, Thompson also completed executive management programs at Western and the Kellogg Graduate School of Business at Northwestern University. He was awarded an Honorary Doctorate of Laws at Western in 1994 and Wilfrid Laurier University in 2013.
In 2013, he was named to the Order of Canada.
John M. Thompson, BESc '66, LLD '94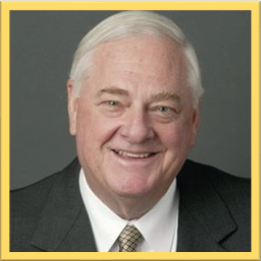 Emeritus Board Member, Retired Executive Vice-Chairman, IBM Corporation