Mona Sabet is a technology sector deal maker, an entrepreneur, a diversity advocate, and a community builder.
With over 20 years of experience in driving inorganic growth for technology businesses from startup to public company, Mona has cultivated an expertise in formulating, structuring and negotiating strategic initiatives that power corporate growth.
Mona's broad range of skill sets stem from a unique combination of engineering, legal, and business education combined with an unquenchable interest in all aspects of corporate growth. Mona has negotiated hundreds of technology deals and nearly 50 acquisitions from $10M to $500M in valuation. She has worn many operating hats, managing business development, strategic planning, finance, corporate development, legal and operations teams.
Mona's experience covers both large public companies and startups. She currently serves as Chief Corporate Strategy Officer at UserTesting, a San Francisco based company powering customer-centric design and decisions through on-demand human insights. Prior to that, Mona was Managing Director of Tribal Advisors where she helped early stage tech companies develop their growths strategies and negotiate successful exits. As Corporate Vice President, Business Development at Cadence, she led mergers and acquisitions, strategic transactions and venture investments, delivering tens of millions of dollars in incremental revenue. She also led the definition of the company's acquisition and partnership strategy, enabling Cadence to expand into adjacent growth markets. Mona has also been an operator in two earlystage startups: Coverity led the market in the automation of the identification of software vulnerabilities; Viblio pioneered automated tagging of user generated videos using machine learning and computer vision. Mona acts as an advisor to a number of technology startups and accelerators.
Mona is passionate about working with startups and non-profits focused on bringing more divesity into the businesses of the future. She is on the advisory board of Women in Data Science conference and datathon, and spent a decade serving on the board of ChIPs Women's Network which works to advance discussions at the intersection of law, technology and policy.
Mona led the strategy and implementation that took The Grace Hopper Celebration, the world's largest annual convention of women technologist, from 8000 to 15,000 attendees in 2 years. Mona is also the founder and a member of Hipower, a group of leaders championing women who drive big changes.
Mona holds an engineering degree from the University of Toronto, a J.D. from the University of Western Ontario, and management certificates from Simon Fraser University and UC, Berkeley.
When she's not diving into new business initiatives or fighting for diversity, Mona enjoys spending her time with her husband, children and a nicely chilled martini.
Mona Sabet, LLB '92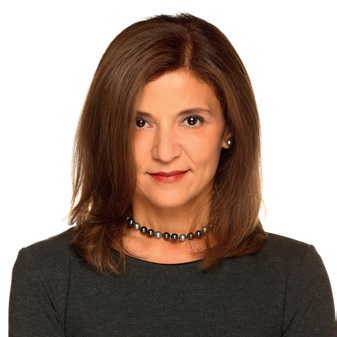 Chief Corporate Strategy Officer, UserTesting