Chocolate de Kat is a joint venture in the truest sense. Life partners Rob Mackenzie, MBA '13, and Kata Ambrus each bring their own set of unique skills to running their high-end chocolate business.
Each exquisite bonbon or bar crafted at Chocolat de Kat is a delicious work of art. Delicious being the key word! Beauty is never sacrificed for taste. It is an article of faith that each perfect morsel delivers the taste promised. No matter how exotic and creative the flavours – and there are many to choose from - each bite is a tiny perfect testimony to Ambrus' art.
Ambrus has a finely tuned sense of all things artistic and pleasing to the eye. An extensive background in art history coupled with intensive training in French Pastry Arts may seem an unlikely combination but proved to be a wonderful creative mix. She loved cooking and baking all through her school years and gradually came to realize she could make a living using this creative passion.
Mackenzie, with an MBA and a love for innovation and entrepreneurship, brings his own drive and abilities to the table.  Mackenzie realized he "could do this entrepreneurship thing" early on in life.  Summer jobs with College Pro Painters – first as an employee and later as a franchisee -gave him the critical on-the-ground skills of business.  He was hooked early on with entrepreneurship.
Mackenzie credits Ivey Professor David Simpson, MBA '88, with giving him some of the best advice a few years later, when he was considering investing in a fitness franchise and wanted a second opinion. Simpson told him – "don't quit your day job AND find a partner with expertise."
His first venture right after graduating with his MBA ultimately didn't work out. With hindsight, Mackenzie notes the smart thing would have been to first leverage the MBA to get a good job, eliminate debt and build capital.
The takeaway from this proved Simpson's advice - don't start a business without a source of income. Ultimately stressing about making enough money in the short term made it difficult to strategize for the nascent business. 
Lesson learned – move on to the next thing.
Love in the age of Covid-19
Mackenzie's next venture was cushioned by what he thought was a good corporate job. He took the opportunity to partner with a professional fitness trainer to open a fitness franchise and build some cash flow; hoping to eventually transition out of corporate life. A solid plan in most years. Along came the wrecking ball called Covid-19. Not only did Mackenzie's gym business nearly disappear but his corporate salary was slashed drastically. Essentially his income dropped by two-thirds overnight.
The only bright spot was a chance meeting of his future wife, Kata Ambrus. Mackenzie's gym happened to be located next to her chocolate shop. Ambrus had recruited a friend to open a coffee shop in the front, and Mackenzie became one of their regulars. 
An entrepreneur doesn't need to look at failures as a negative. Everything before leads to where you are now – and you have to learn what you don't like in order to find out what you do like.

Kata Ambrus
Some things are meant to happen and a romantic partnership soon blossomed. The two moved in together and married. 
But their marriage didn't automatically lead to the marrying of business interests. 
While Covid-19 decimated a lot of industries - it turned out the chocolate industry wasn't one of them.  Chocolate is an affordable luxury even in lean times. People still wanted to send each other gifts and Ambrus' business thrived.
Mackenzie had valuable business skills and experience but was initially hesitant to join Ambrus' personal venture. An outside financial advisor showed both of them that merging finances and combining skills made good business sense. The pending arrival of their first child clinched the deal. It made total sense for parenting and business interests to align. 
Ambrus describes the work as "always exciting."
It feels like we are plotting to take over the world – everything is possible.
Mackenzie now describes it as a "dream job". Together, each of them works an intense four hours per day on the business and have time to alternate parenting duties.
The short, focused periods of work don't leave either party burnt out and both are always wanting to do more in the business. 
Mackenzie feels the worst advice for a budding entrepreneur is to buy into the 24/7 hustle at the cost of everything else.  That approach may lead to entrepreneurial success but at what cost? Business success won't necessarily translate into mental health success or a balanced lifestyle.
The way we work is the antithesis of that approach - we work hard but we work smart and so we enjoy our lifestyle and our business.
High-end bonbons for a digital age
Both agree the key to making it work is transparent communication – both from a business standpoint as well as a relationship perspective. Ambrus manages the operations side and looks after the seven full-time and three part-time staff, while Mackenzie devotes his energies to growing the business by developing the e-commerce platform.
"Spending money on the website is the best ROI we have. The visuals have to be excellent to do justice to the product. It produces more than 50% of the business so it is money well spent.  The digital storefront is at least as important as the physical storefront – and well worth the investment," said Mackenzie.
The chocolatiers work their creative magic in the back of the store. Freezer space and storage are already proving a challenge for this growing company. Mackenzie is already outsourcing cold storage space to meet demand.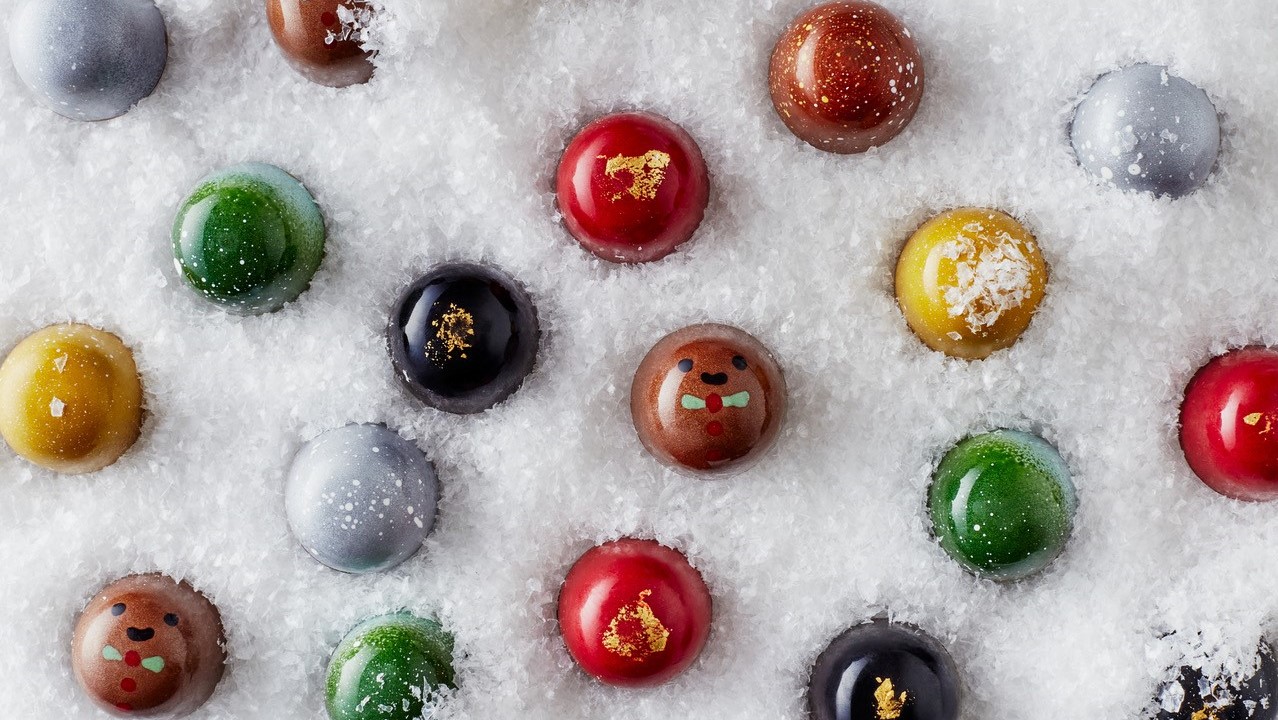 The two partners plan to scale up the business in a controlled and manageable way.  It caters to a niche market and they know their strength is in the excellence of the product. You will never find Chocolat de Kat on the shelf at big chain groceries or drug stores.
The quality of the bonbons and bars speak for themselves. Mackenzie notes that people who are gifted chocolates will appear online the following week ordering boxes for their friends. It's too fantastic a discovery to keep to yourself.
Corporate gift-giving is a big part of the expansion strategy and it going so well that all the allocated resources for this area were used in one order. A nice problem for a business to have.
"The goal is not to reinvent the wheel, but rather, create the best of a category – the best in Canada," said Ambrus. 
A visit to the website and the chance to create your own specialized box of delight will convince anyone that Chocolat de Kat is well on the way to world chocolate domination.