From November 2013 to October 2015, John Rothschild was Senior Vice President of CARA Operations Limited. Until October 2013, he was Chief Executive Officer of Prime Restaurants Inc.
Rothschild started his career with Price Waterhouse in 1972. In 1979, he joined Cemp Investments Ltd., a private investment company. He was transferred to Montreal in 1980, where he became Vice-President of Investments until 1984 when he formed Rothschild Holdings Ltd., a subsidiary of Claridge Inc. (formerly Cemp), and acted as President. Rothschild Holdings specialized in investing in small to medium sized businesses.
Since 1993, Rothschild was involved with Prime Restaurants Inc., which operated and sold franchises of East Side Mario's, Casey's, Bier Markts and a chain of Irish pubs, and was the company's majority shareholder. In October 2013, Prime Restaurants merged with CARA Operations Limited with more than 800 restaurants, including Swiss Chalet, Milestones, The Keg, and the former Prime brands.
Rothschild was named Vice Chairman of the Board of Directors and Senior Vice President, Restaurant Development of CARA. On November 1, 2014, he resigned from active duties at CARA but remained on the Board as Director.
He has served on the boards of many public and private institutions including the Canadian Restaurant & Foodservice Association, National Restaurant Association (U.S.), Oakdale Golf and Country Club and the Canadian Opera Company. He presently sits on the boards of the Toronto International Centre for Commerce, GS1 Canada, Celtrade Canada Inc., and the Canadian Hospitality Foundation.
Rothschild has received the Chairman's Lifetime Achievement Gold Award from the Ontario Hostelry Institute and Ivey's Distinguished Alumni Award.
In addition to his MBA, he also has a BA from the University of Toronto. He is a Chartered Accountant registered in the Provinces of Ontario and Quebec, and speaks French fluently.
Rothschild was born in Toronto and is married with a son and two grandchildren.
John Rothschild, MBA '73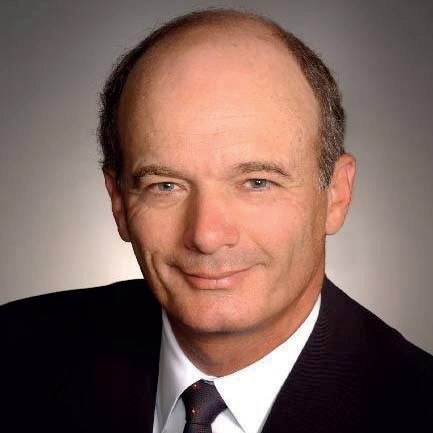 Director & Chair, Governance and Compensation Committee, Recipe Unlimited Inc.