Michael J. Carter, HBA '92, MBA '97
Michael J. Carter, HBA '92, MBA '97
Michael has over 25 years of experience as an entrepreneur and global strategy consultant (Deloitte, Kearney) focused on organizational transformation, innovation, corporate strategy development, change management, post-merger integration, strategic planning, and strategy implementation. As a successful business builder and leader, he co-founded, grew, and led two successful technology companies.
Carter was the co-founder and president of Kahuso Inc., an innovative HR solutions provider whose mission was to enable gig employment for executives. Before starting Kahuso in 2015, he served as president of Olson Canada and head of the agency's mobile practice group.
In 2011 Olson, one of North America's leading independent marketing agencies based in Minnesota, purchased Toronto-based MyThum, the company Carter founded in 2002. As the CEO of MyThum, he lead the company from its inception as a mobile marketing technology company into one Canada's largest and most respected full-service digital solutions providers, culminating in the enterprise being named Canada's New Media Company of the Year.
Prior to launching MyThum, Carter worked for over six years in a variety of capacities for A.T. Kearney, one of the world's leading high-value-add management consulting firms. His experience also includes a stint as Vice President of Corporate Development for a leading global interactive entertainment company (GTR Group) and time as a faculty member of the Richard Ivey School of Business.
In addition to his role on the Advisory Board of the Morrissette Institute for Entrepreneurship, Carter is also a Director of the Helping Hands Jamaica Foundation.
Michael J. Carter, HBA '92, MBA '97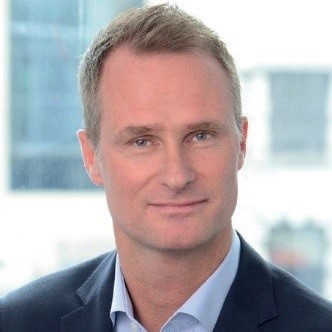 Managing Partner and President, Level5 Strategy