What is the Entrepreneurship Bootcamp?
The Entrepreneurship Bootcamp with serial entrepreneur Ash Singh, HBA '04 is an experience that is designed to provide the tools to build and launch Startup from raw ideas. Since 2015, over 300 students across Western have gone through this life-changing experience.
The bootcamp will pace you, hour-by-hour, through a syntax for the creation of a startup company out of a raw idea that you can pitch with confidence to qualified investors within 48 hours of a cold start.
You don't need an idea, or a pre-existing team, or certainty to attend and succeed at this bootcamp - but you do need to keep an open mind and work hard. Explore what you are capable of achieving.
The Entrepreneurship Bootcamp provided me with an excellent blueprint for putting together a cohesive business plan for a startup. Ash is very insightful and inspired us to view entrepreneurship as a feasible career.
Niko Virvilis, MSc '19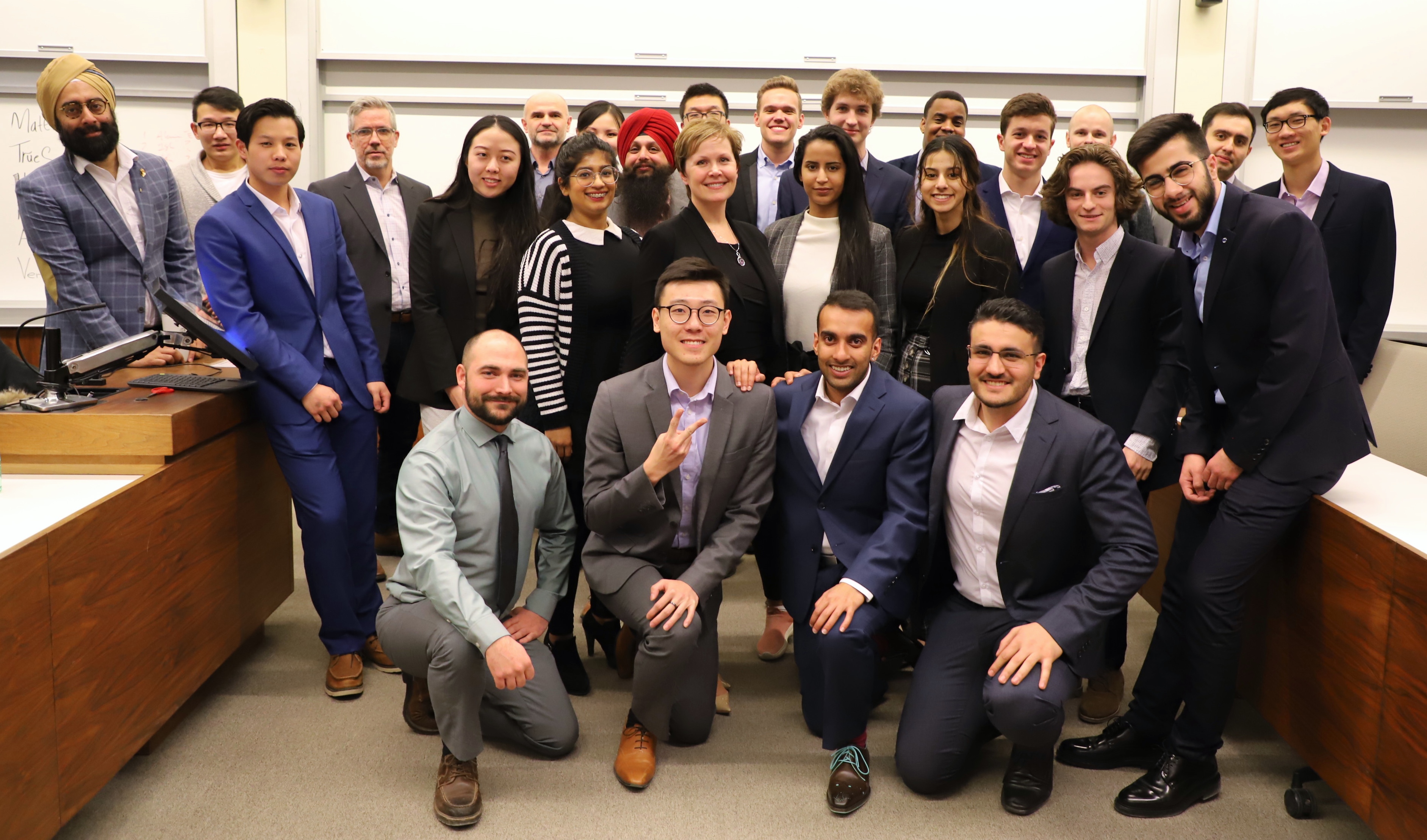 Why be part of the Bootcamp?
Understand Disruption Drivers - Acquire a concrete view of the key strategic drivers of entrepreneurship and disruption
Put the right team in place - Analyse the organizational and team capabilities needed to support a startup
Leave with action plans - Develop personal, actionable plans to address the strategy, organization, and innovation-based opportunities that you face
Blended Learning - Our programs are expressly designed to fit the lives of insanely busy students/professionals like you. Get from idea to investable business in 48 hours
Pitch Practice - We will help you master your pitch through constant interaction and helpful feedback. If we like your idea, we will fund it
Certification - Get your Entrepreneurship Bootcamp certification upon completion and join our growing community of alumni on LinkedIn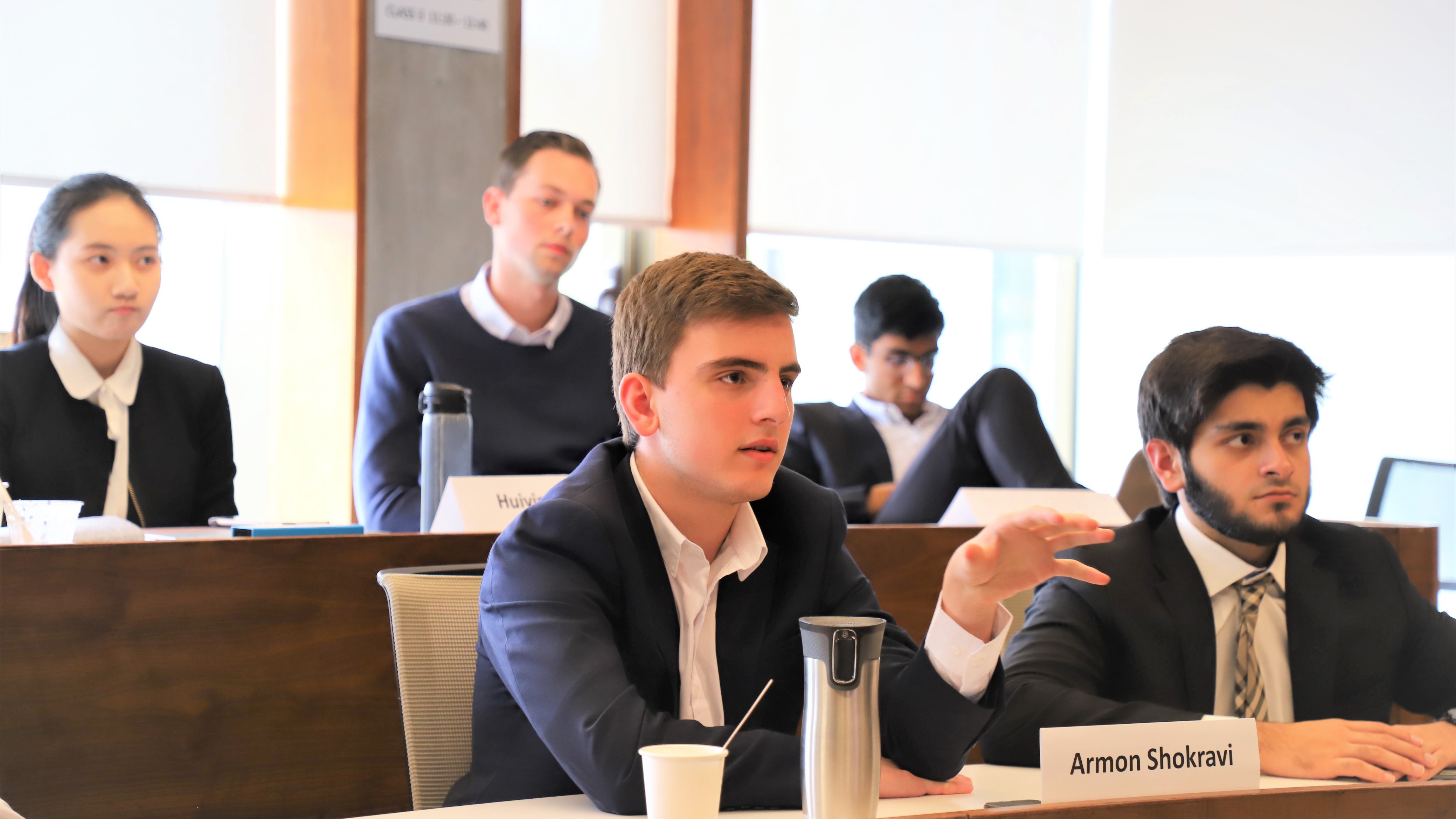 I never had to learn so much in such a short period of time. I gained practical insights into fields that entrepreneurship courses that I've already done didn't cover.
Philipp Ladner, Exchange Student from University of St. Gallen
Ash is one of Asia's top startup coaches. He is currently a visiting lecturer of Entrepreneurship at the INSEAD Business School and the Ivey Business School. The graduates from his course "Startup Bootcamp" have gone on to collectively raised almost $1 billion dollars in funding.
Ash's entrepreneurial journey started while still a student at Chinese University in Hong Kong, he conceived and launched SNBS, a corporate social networking company that was acquired when he was just 22 years old. In his next role, Ash served as the Chief Technology Officer for At-Life, which created Singapore's largest customer loyalty rewards program with 500,000 members, for McDonald's in all of their 125 restaurants.
Ash was also one of the founders of Interactive SG – which flourished into one of Asia's leading digital media and new business accelerator based in Singapore. His flagship project "The Angel's Gate" was Asia's first crowdfunding TV platform for entrepreneurs that was aired prime-time on MediaCorp's Channel NewsAsia to 30MM homes in the region.
His success in the field was noted by Business Week in 2009 as one of "Asia's Top Young Entrepreneurs" and reiterated by the Economic Times in 2012 for having "built a solid reputation as one of the most successful serial entrepreneurs in Southeast Asia." Most recently, he was named one of Singapore's Top 40 Under 40 by Prestige Magazine.