For many young tween girls, buying their first bra is a special moment; at least it should be.
Jessica Miao, HBA '20, still recalls the awkwardness of her bra buying experience a decade later. There were no products with tweens in mind, let alone a customized experience to help through this transition. 
But the market abhors a vacuum, and Miao was confident that she could help her younger sister have a more memorable first-time shopper experience.
Their search began at popular bra brands, but the dearth of options, an uncomfortable measuring process, and employees' attitudes were shocking. 
So little had changed over the past nine years.
Why isn't anyone creating products and experiences for young tween girls?
This was the pain point that gave way to Miao and her fellow HBA '20, Chloe Beaudoin, to launch Apricotton.
Apricotton tackles both parts of the problem, the actual product and the experience of bra shopping. Miao and Beaudoin are designing bras that fit tween girl body types, but bras that also grow with tweens through multiple stages of puberty.
As for the experience, Apricotton is adopting an e-commerce model that will provide tweens with the opportunity to try on bras in the comfort of their own homes.
Our mission is to make girls feel confident during their most awkward life stage; puberty.
A forgotten segment
A typical reader might question the existence of this untapped market, especially with powerhouse brands like Victoria's Secret, Aerie, La Senza, and new entrants like Rihanna's brand Fenty Beauty.
These brands have skewed towards a more mature demographic, with even their most conservative styles toeing the line of being lingerie.
They mostly offer cupped or padded bras, which wouldn't fit most tween, and even their bralette collections  include impractical and suggestive material like lace.
On the other end of the spectrum, there are the countless, mass-produced options available at major retail stores. Some of these are cheaply made and flimsy. 
"There isn't any difference to not wearing a bra," remarked Miao.
Building Momentum
Miao and Beaudoin came into Ivey's HBA Program with very different goals in mind. Miao was always an aspiring entrepreneur, searching for a good idea. She joined W5, a popular student-run club at Western University, and even became the club president in her 3rd year. 
Beaudoin started her university journey wanting to be a dietician. Knowing that the Ivey HBA program will help improve her chances in the industry, she didn't foresee herself falling in love with business. At the end of their third year, both Miao and Beaudoin joined the New Venture Project (NVP) and started working on the idea that would become Apricotton.
During the NVP process, their team connected with potential customers to discover what they wanted in terms of product and experience. Beaudoin found this to be one of the most eye-opening parts of the journey, as the data collected challenged the team's preconceived biases and perceptions.
Throughout the course, the more time the two invested in Apricotton, the more they fell in love with the idea.
As the rest of the team moved on, Miao and Beaudoin jumped into another round of discovery; learning about the industry, talking to manufacturers and other bra start-ups, to build a coherent strategy to take Apricotton into the real world.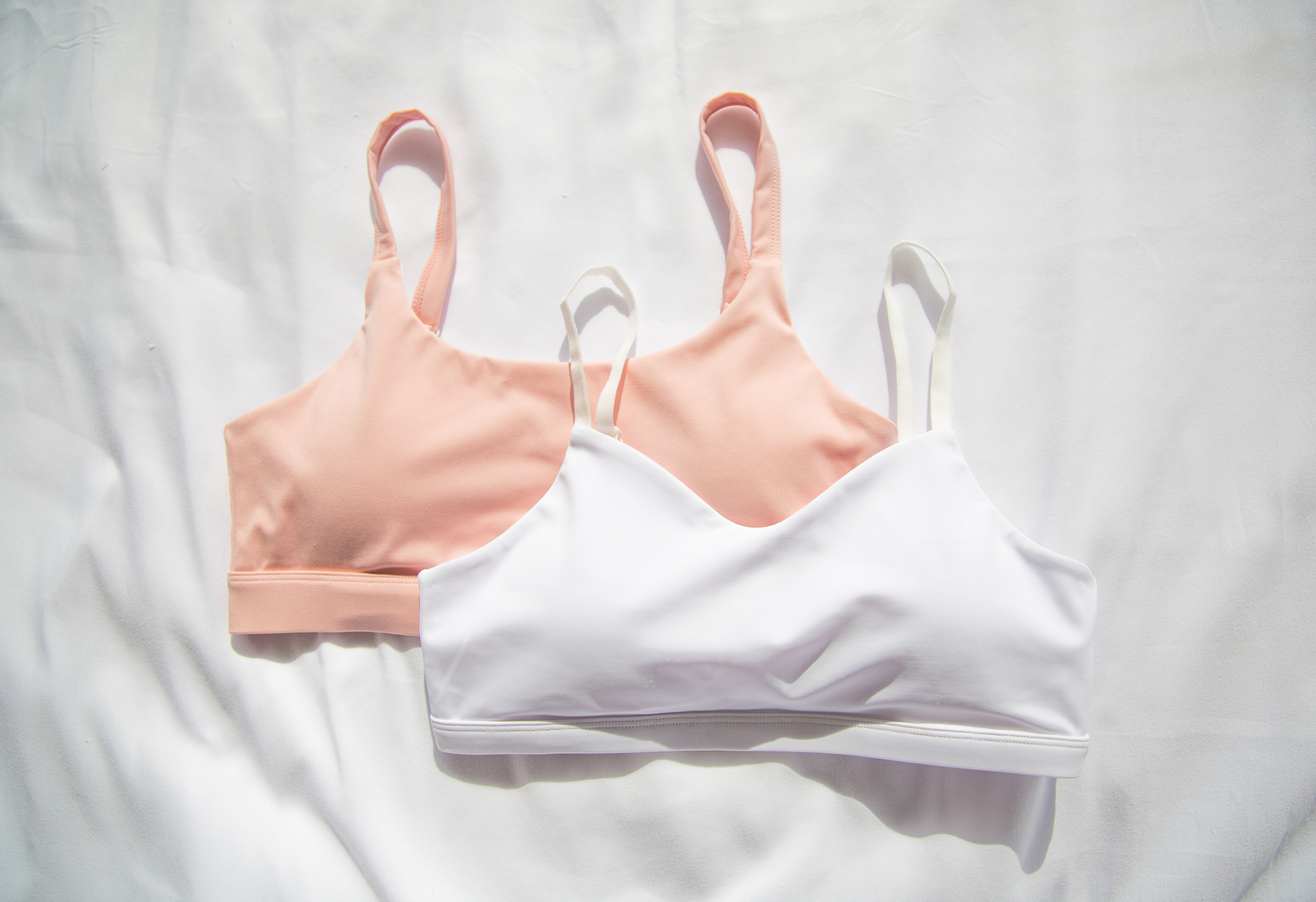 In May, they took part in the 'Master the Entrepreneur Skillset' program to further develop their business concept. At the end of the program, participants were able to share their business pitches with the rest of the group. With over 60 pitches, Apricotton landed inside the top 10, providing an additional layer of validation for their concept.
At the end of the summer, Miao and Beaudoin were accepted into the Western Accelerator, through one of its most competitive application processes. If that wasn't enough, Apricotton won the Retail Product Prize at the 2020 Seed Your Startup Competition.
Breaking into the market
The onset of COVID-19 has brought its share of blessings and burdens for Miao and Beaudoin.
On the positive front, they have been able to dedicate more time towards building Apricotton.
Additionally, the pandemic might have helped shape consumer behaviour for one of Apricotton's major hurdles; will people buy bras online before trying them on?
For an item where fit is essential, and a business model where making 'returns' is still the most unappealing part of the process, it's a critical question for Miao and Beaudoin to answer.
But the pandemic has moved more of those in-person purchases online, shoring up the founders' confidence in the e-commerce model. 
Still, getting their first product developed proved to be a tough task, especially during the height of Canada's response to COVID-19 when most manufacturers were too busy developing masks and other essentials.
As they work with the very first Apricotton bras, hot off the factory floor, Miao and Beaudoin are hoping to use their time in the Western Accelerator to expand their audience, and get the word out to tweens (and their parents) who want a product and experience fit for them.
Often described as a season of awkwardness, puberty can be a challenging phase for young girls, as they tackle the emotional, biological and social pressures on many fronts.  
Getting their first bra shouldn't be one of them.

Apricotton is launching pre-orders for their line November 1st. Check it out if you know a young girl you'd like to support. Sign-up for  their newsletter to follow their journey and be the first to hear about their official launch!
Applications are now open for the Western Accelerator (Winter 2021 Cohort). Applications close November 2, 2020. Apply today at" www.uwo.ca/accelerator.