Rick is an established entrepreneur, team lead and provocateur for brands in the fashion, direct-to-consumer and cannabis sectors. He thrives through merchandizing, sales optimization, design innovation, adaptive learning, and technology.
Having spent years as CEO of numerous global organizations, he has contributed to the successful launch and commercial enterprise of various products, collaborations, and companies. His experiences include development of footwear brand New Balance; co-founder of global fashion brand House of Harlow 1960 with Nicole Richie, as well as owner of multiple brands - including Modern Vintage, Champion, Kendall & Kylie - demonstrating distinctly different but extremely complementary disciplines.
Rick's newest venture is VIST Labs, a Cannabis technology company that has developed Cryopasteurization, Cryosterilization and Pharma Grade Aseptic modified atmosphere packaging for the Cannabis industry. It is a leading proprietary technology that will be the gold standard for the Cannabis industry globally.
Rick possesses an impressive leadership background built on multichannel relationships into the worlds most influential designers, creators, and influencers - along with a deep understanding of demand creation; The Laws of Attraction.
As a serial entrepreneur, this unique combination creates enviable advantages throughout the go-to-market / stay-in market process. Whether it is spearheading a concept through global distribution or enhancing user experience - it is with unequaled acumen that Rick engages every project. Dedicated to building relationships, products and thoughtful placement, he exceeds expectations measured in value and emotional connectivity.
Recognized professionally as a visionary, Rick operates with a sturdy moral compass; Give More Than You Take. He believes firmly in the Collective Effort over the Individual and for this reason, has delivered exceptional results, and has an unprecedented track record.
Rick Cytrynbaum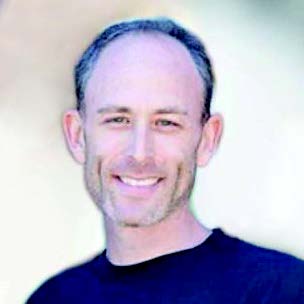 President, Promark America